Meet The Edinburgh Dental Team
Meet The *Pain Free Dental Team
Rebecca Masterson
*Pain Free Dentist. GDC No.257952
Rebecca graduated from University of Dundee in 2015 and has worked in Falkirk and Belfast before moving to Dentistry at No.3.
Rebecca has spent the past 4 years developing her clinical skills through highly intensive courses. She has completed a Certificate in Endodontogy (root canal therapy) with the University of Chester and the Advanced Operative Course with Tipton training academy. She is also trained in providing facial rejuvenation through anti-wrinkle injections and dermal fillers.
Rebecca prides herself on putting her patients at ease, ensuring their treatment as relaxed and pain free as possible.
Outside of work you will see her hiking up a mountain or socialising with family and friends.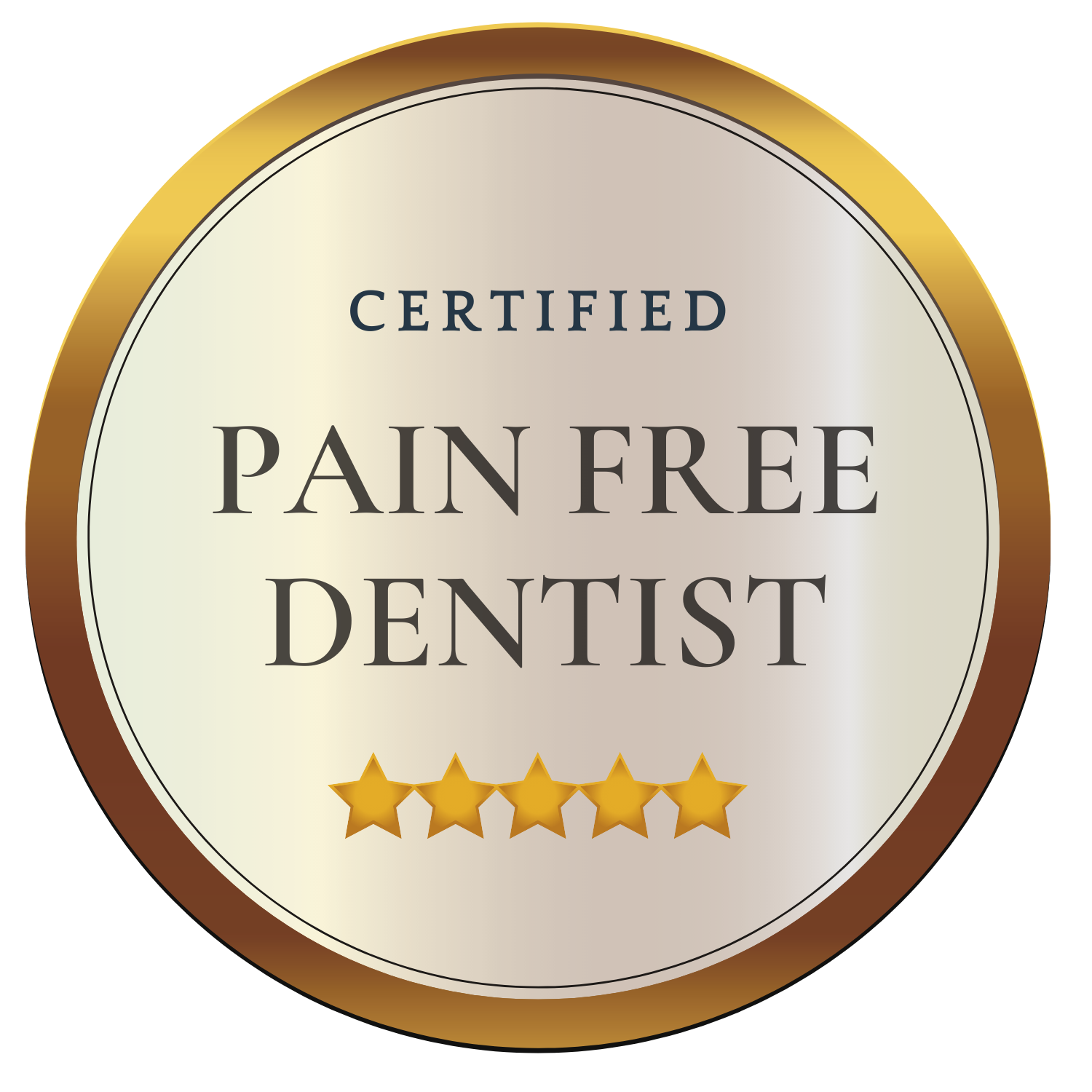 Rebecca Masterson is a Certified Pain Free Dentist Click Here to Verify
Nik Vourakis
*Pain Free Dentist. GDC No. 268460
Dr Vourakis special interest and main qualification is in Oral Implantology while he has wide experience in all forms of dentistry.
Nik has been a practicing dental surgeon since 2005 after graduating from the prestigious Military Academy Medical School at the University of Thessaloniki, Greece.For 2 years undertook training at Oral and Maxillofacial Department in 401 Military Hospital in Athens. As a military dental surgeon, he then went on to serve as a team leader in a field hospital in Afghanistan from 2006-2007 -an experience which shaped his commitment and dedication to his chosen field.
On returning to Greece, opened his own private dental practice which he ran with great success from 2007 -2016, specializing in oral surgery implants and aesthetic dentistry. Since early 2017Nik is practicing oral surgery in private clinics in Edinburgh and London.
Nik has regularly and dedicatedly attended further education programs, seminars, workshops and courses both nationally and internationally. He has a Post Graduate Diploma in Oral Implantology from Ethnikon Kapodistriakon University of Athens and a Master of Science Degree(MSc) in Oral Implantology from Goethe University of Frankfurt Germany. These masterclass courses involved a variety of procedures ranging from master courses in bone grafting and sinus surgery grafting procedures through soft tissue management to Implantology, prosthetics and dental aesthetics.
Since 2018 he has started a mentoring program for general dentists in Oral Implantology and he is an opinion leader for DENTSPLY Sirona. He is a registered ITI member. In 2018 he was a finalist for Dentist of the Year The Dental Awards UK.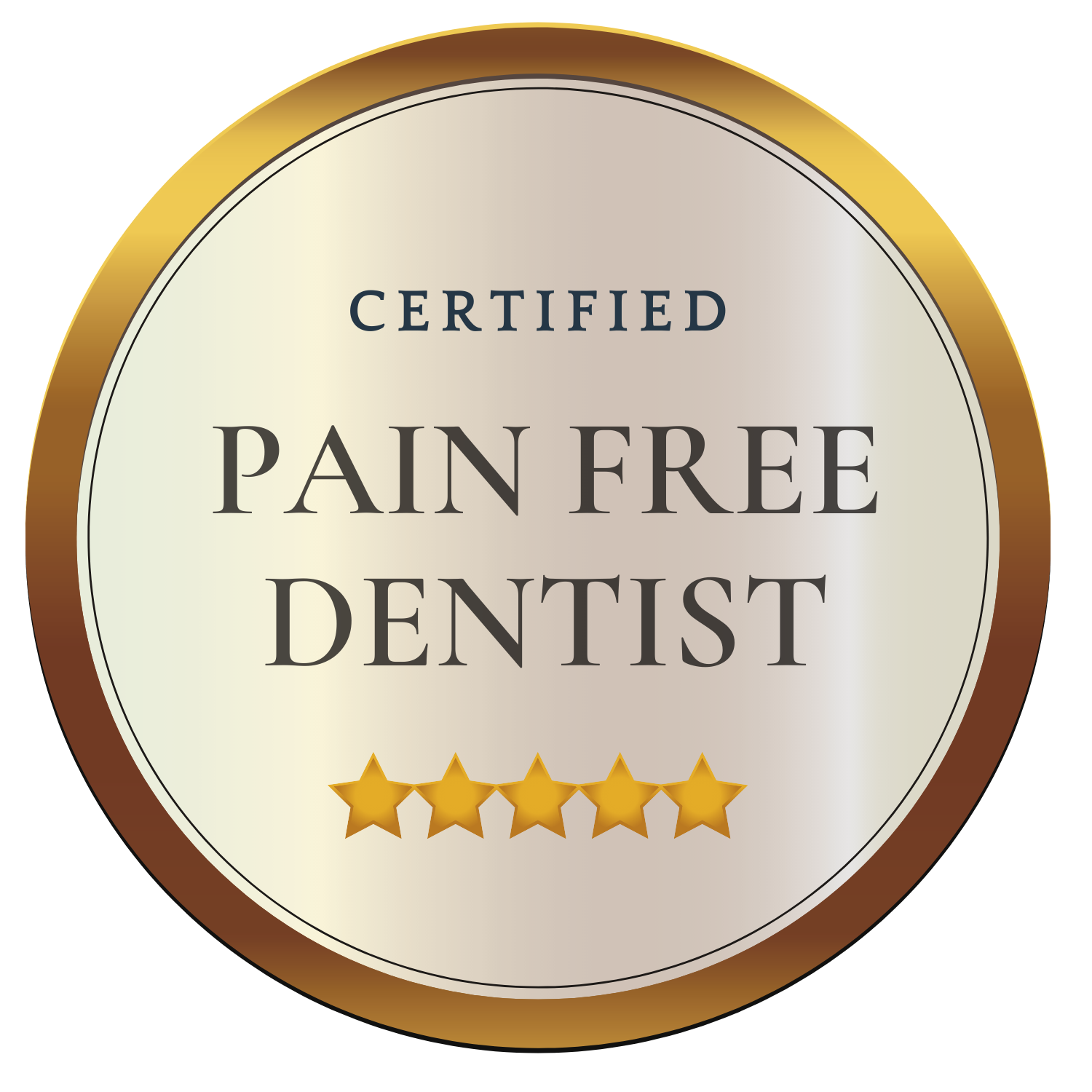 Nik Vourakis is a Certified Pain Free Dentist Click Here to Verify
Eddie qualified in 1989 from the now sadly departed Edinburgh Dental School. Eddie was fortunate to be accepted as a Vocational Trainee when this was still a voluntary scheme. For this and many of his interests and techniques in Dentistry, he owes much credit to his then trainer and now partner Iain Stewart.

Often seen around the practice with tools in hand, he is clearly happiest when fixing things; be it in his surgery, at the practice or at home. As for his time off, any activity where there is a hill or water is sure to see him return to the surgery, as he puts it, "generally quite enthusiastic".
*Pain Free Dentist. GDC No. 258215
Sam graduated from University of Glasgow at in 2015. After his training year in East Kilbride he went on to Dundee spending his time treating anxious children in the public dental service and then to Dundee dental hospital to carry out a mixture of training in restorative dentistry and oral surgery.
He then went on to train for a further year in the Maxillofacial department in Glasgow's Queen Elizabeth University Hospital which involved assisting with major surgeries in both oncology and trauma.
He moved to Edinburgh and has been in general practice since 2018. He particularly enjoys cosmetic treatment and likes to provide his dentistry in a calm, relaxed manner.
In his free time he enjoys playing and watching football and dining out around Edinburgh.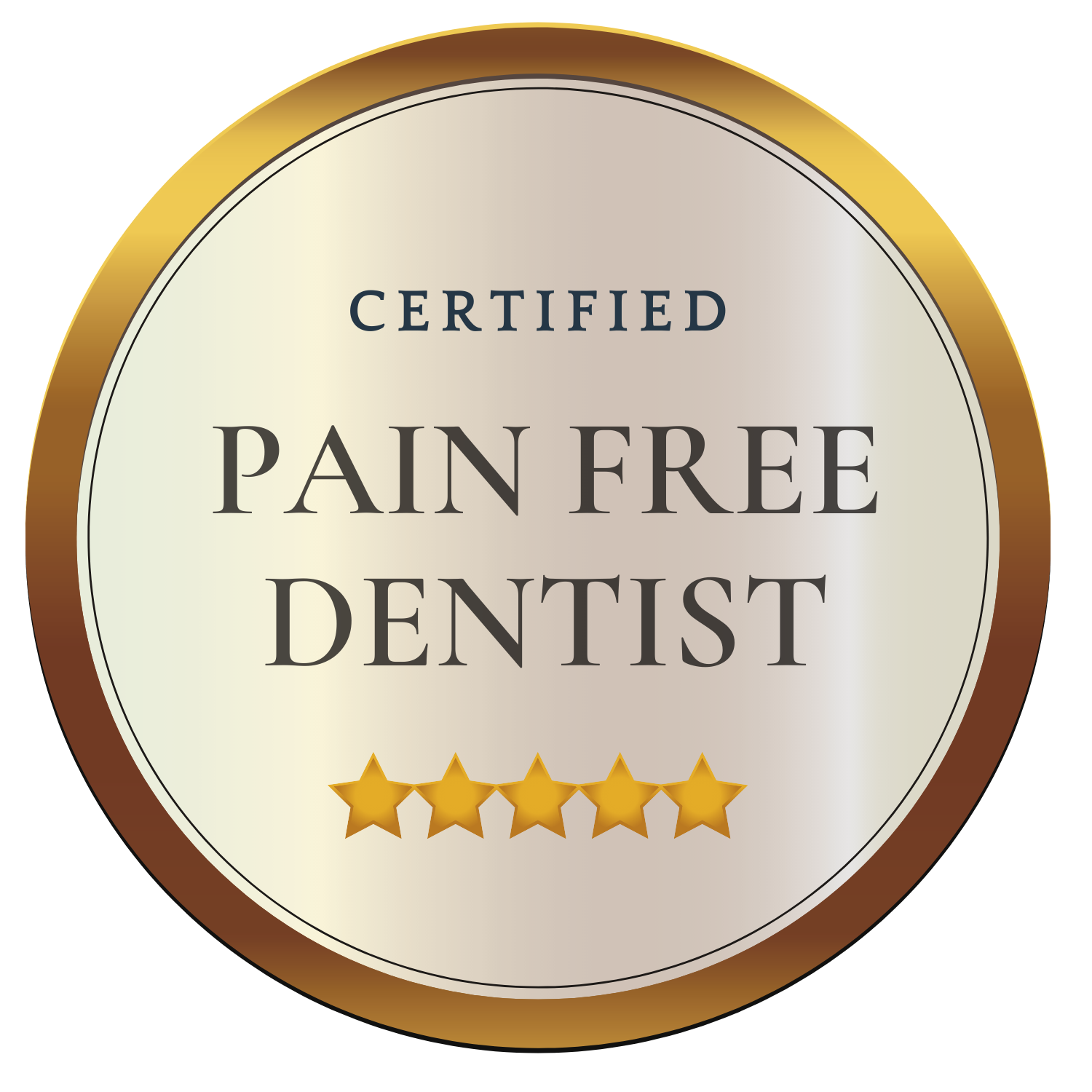 Samuel G Lockhart is a Certified Pain Free Dentist Click Here to Verify
Shiona R Rees BDS (Glas), FDS RCPS (Glas), DDS (Glas)
Shiona qualified from Glasgow Dental Hospital in 1991. At school she enjoyed doing miniature ceramic sculpture and found medicine interesting so she chose Dentistry as a career that might best combine both of these. She has a particular interest in Oral Surgery and Oral Medicine and has a fellowship of the Royal College of Physician and Surgeons (Glasg) and a doctorate in Oral Medicine.
In her spare time Shiona loves to garden, any green finger tips are much appreciated, and help out at her Church where her husband is the Minister.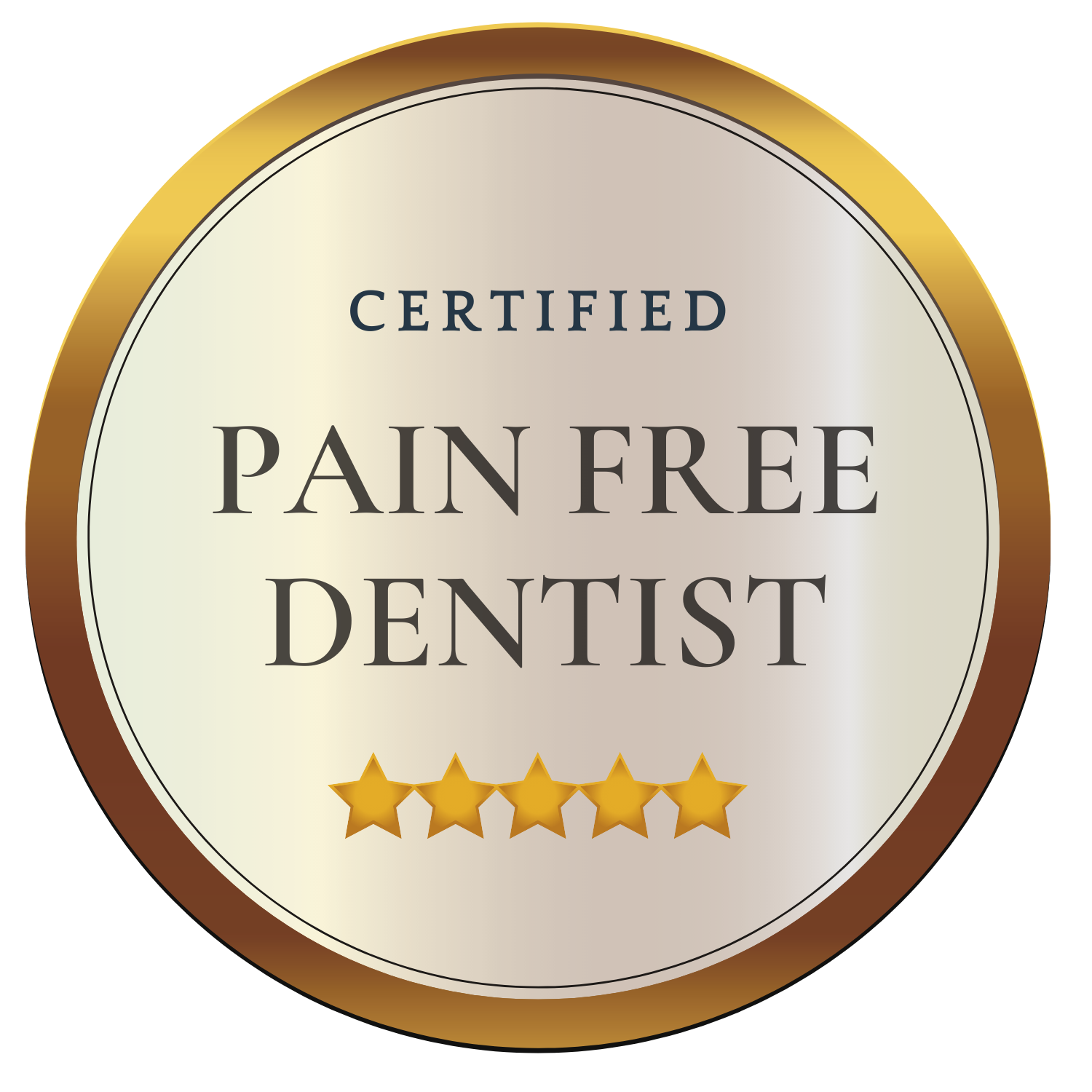 Shiona R Rees is a Certified Pain Free Dentist Click Here to Verify
Jasmine is an enthusiastic individual who strives for perfection in her job. She wishes to provide her patients' with a caring and preventative service completed to the highest of standard. Her main interests lie in cosmetic and minimally invasive dentistry, including straightening teeth and composite bonding.
She is an experienced Invisalign provider.
She graduated from the University of Leeds in 2012. Dedicated to post-graduate training, she has been awarded a Diploma in Primary Dental Care and achieved her Diploma of Membership of the Faculty of Dental Surgery at the Royal College of Surgeons (MJDF) in recognition of her professional dedication.
Following 2 years of working in general practice and hospital based dentistry, she travelled to Australia gaining further skills and experience in both private and public care dentistry.
In 2017 she moved to Edinburgh and has since settled here with her husband. Over the last 9 years, she has spent time developing her clinical skills by attending various courses. Jasmine is passionate about creating natural, beautiful smiles.
In her spare time, she enjoys keeping fit, yoga and scuba diving!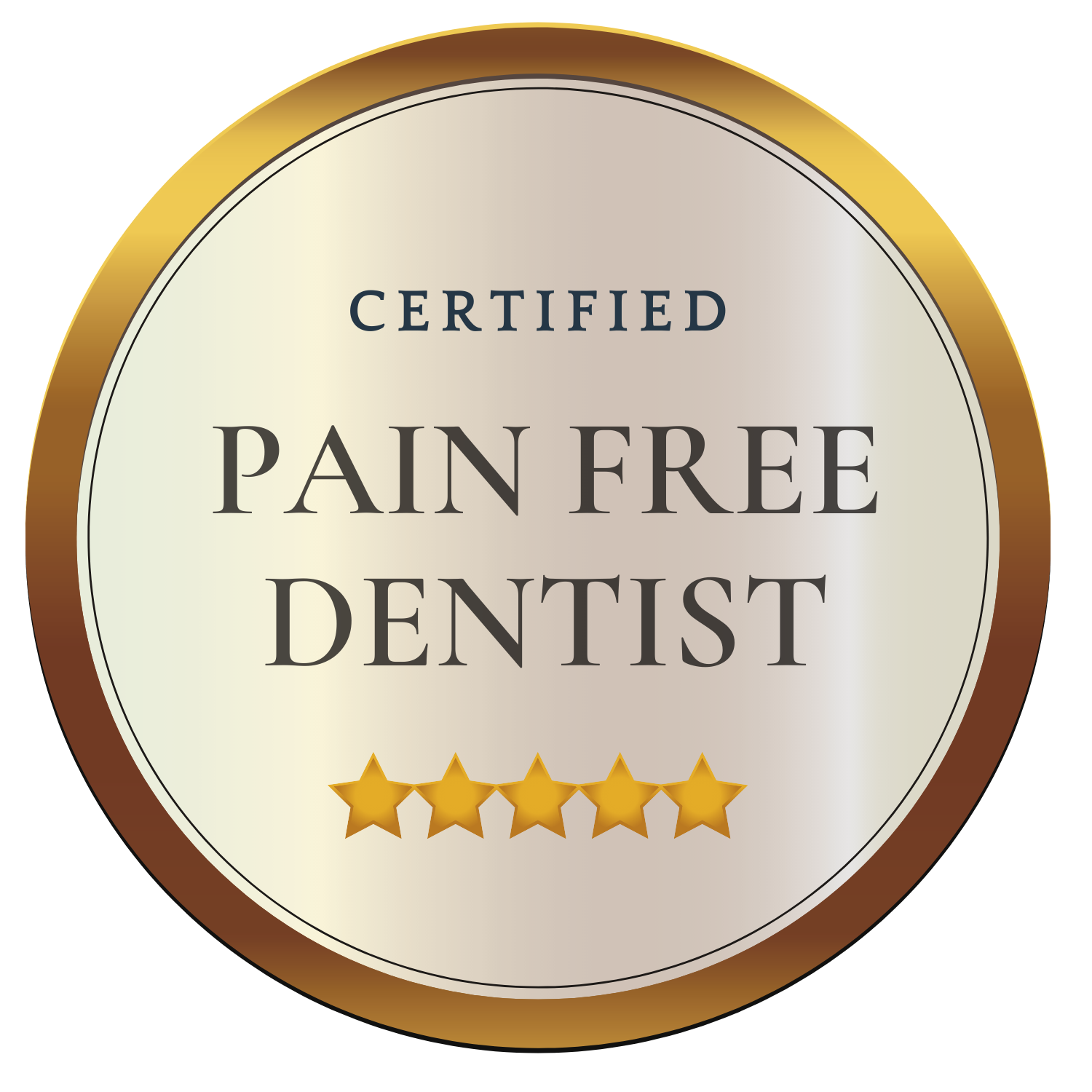 Jasmine Tolat is a Certified Pain Free Dentist Click Here to Verify
Meet our Dental Therapist Jasmine

Jasmine graduated from the University of the Highlands and Islands with BSc Oral Health Sciences.

She continues to develop her skills further. So far undertaken courses in teeth whitening and composite (white) restorations, with the goal to gain a postgraduate diploma in restorative and aesthetic dentistry.

Her main goal is to help patients gain and maintain optimal oral health.

Jasmine enjoys travelling, going to gigs, paddle boarding and baking In her spare time.


Vicky Papanika - Practice Manager
Hello, I'm Vicky. I joined Links Dental Practice in early 2022, and feel proud to have been welcomed so warmly into the family. I have been working in dental practice management since 2014, and I am committed to giving our clients the highest standards of service and giving our talented team the opportunity to excel. Away from work, I love cookery, cinema and travel.
Claire J Batney
Claire qualified as a Dental Nurse in 2002, then went on to achieve her Dental Radiography qualification in 2006. Claire is a self-confessed Sci-Fi geek and in her spare time enjoys going to the gym.
Shufan Tran
Meet Shufan our new Smile Advisor

Shufan enjoys meeting new patients, working alongside the fantastic clinical support team and Pain Free Dentists to provide excellent dentalcare. For her, there's nothing better than helping nervous patients gain confidence to overcome any apprehension they may have about going to the dentist, and ultimately achieving the smiles they've always wanted.

Always keen to flex her culinary skills, Shufan enjoys being a volunteer cook for her local neighbourhood food-sharing project. Outside of work, you'll also find her cycling about town or dining out with friends.

If you are thinking about changing your smile you can arrange a FREE consultation with Shufan to discuss all your options and any questions about our treatments.
Jean Dodd
Dental Administrator/Nurse at the practice since December 2020.

Jean qualified as dental nurse in 1982. She was a dedicated member of her previous practice for 38 years until October 2020 when she joined her new work family at Links in December 2020.

In her spare time she loves nothing more than creating… doing anything crafty!
Agata Trojanowska
Agata is a Dental Nurse at Links Dental Practice. Agata came to Scotland from Poland in 2010 and has been a team member at the dental practice since 2021. Qualifying as a Dental Hygienist at a medical college in Poland in 2003, Agata then attended the Mentor Training Centre in Glasgow, qualifying as a Dental Nurse in 2014. Assisting with a wide variety of treatments and day-to-day jobs. Agata really enjoys her work. In her free time Agata enjoys running, cycling, and spending time with family.
Rita Gautam
Rita is a Dental Nurse at Links Dental Practice. She qualified as Dental Hygienist at a dental college in Nepal 2011, before moving to Scotland in 2012. She previously worked in a shop, then as a beauty therapist before attending the Mentor Training Centre in Glasgow and qualifying as a Dental Nurse in 2021. Rita's day consists of assisting with a wide variety of treatments and day-to-day jobs. She really enjoys her work, interacting with new people, and trying to make the work environment as pleasant as possible.

In her spare time, she enjoys walking, reading, watching tv and spending time with her lovely family.
Lauryn Halliday
Meet our Trainee Dental Nurse Lauryn

I've worked at Links since the end of Summer 2021. What I love about my job is the fact you get to know the patients very well and form a bond to make their experience as pleasant as possible.

In my spare time I love heading out with my dog, Hugo, especially to the beach which he loves!
April
April joined Links in December 2021 as a Trainee Dental Nurse. April chose her new career as she is a very caring and practical person and her previous background in Beauty Therapy has given her lots of experience with this.

In her spare time she enjoys hill climbing, walks on the beach and spending time with family
Nikola Liddle – Receptionist
Nikola joined Links Dental Practice in March 2022 as our receptionist. Nikola enjoys being the first point of contact for the patients and helping them in their dental journey. In her spare time, Nikola enjoys cooking, walking and spending time with her family.